Grant Management
We have an excellent reputation for the delivery of grant management services with technical expertise in the design, structuring, management and supervision of a wide range of for-profit and non-profit development and financing initiatives in sectors including health, infrastructure, technology and agriculture. Our expertise draws on our project management team and network of consultants and advisors, as well as our in-house legal team. We advise on a wide range of issues to ensure the successful delivery of social and economic outcomes.
Clients include:
Bilateral donors

Multilateral organisations

Foundations

Investment facilities

Development programmes

Private sector organisations
Issues we can help with include:
Designing outsourced fund management arrangements

Management of grants and viability gap funding

Supervision of financial reporting and fund flows

Advising on compliance and regulatory frameworks used by international financial institutions, multi-donor development financing initiatives, and other investment organisations

Advice on achieving development impact and value for money
Case studies

Harnessing Non-State Actors for Better Health for the Poor (HANSHEP)
HANSHEP is a high-level donor and government consortium focussed on harnessing non-state actors to deliver better health for the poor. As the provider of Secretariat services since December 2010, we have managed HANSHEP's grant funding to a range of projects in the health sector.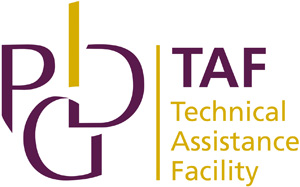 The Private Infrastructure Development Group (PIDG) – Technical Assistance Facility (TAF)
We provide management services for PIDG's TAF. TAF is a grant fund held within the PIDG Trust that provides grants through the PIDG Companies to support capacity building within host countries, to support the upstream preparation phase, as well as to reduce prohibitive upfront capital costs. We manage the review of all grant applications, overseeing all stages of the TAF grant cycle including the establishment of the terms and conditions of approximately USD$74m of TAF Donor grants and ensuring that over 160 technical assistance grants were complied with.
Contact
Legal services
Governance services