Corporate secretariat
MDY Legal is able to provide a full range of corporate administration, legal and governance, trustee and programme management services delivered by experienced company secretaries, lawyers and corporate administrators.
Our services include:
Provision of directors, trustees and company secretaries

Corporate administration

Legal and governance support

Risk management and compliance support

Company establishment

Advice to trustees and directors
Case studies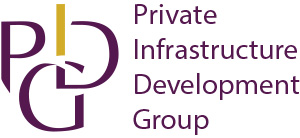 The Private Infrastructure Development Group (PIDG)
MDY has provided the Central Management Office of the PIDG, a global infrastructure public private partnership social impact investor with 154 projects which has mobilised $2.6bn from private sector investors and development finance institutions. This includes all of the corporate services required to support the oversight of the PIDG's investment activities.

Harnessing Non-State Actors for the Better Health for the Poor (HANSHEP)
We provide secretariat services to HANSHEP, a high-level donor and government consortium focussed on harnessing health. This includes supporting decision-making, managing funds and implementation of HANSHEP initiatives.
Contact
Legal services
Governance services