Consulting services
We are highly experienced in the delivery of consulting services for a wide range of projects. We aim to find creative approaches by thinking 'outside the box', drawing on technical knowledge and experience of what works and what doesn't.
We regularly join bidding teams for consulting opportunities and draw on our multidisciplinary network of trusted consultants with financial advisory, tax, policy, political economy, regulatory and sector specialist knowledge and other skills.
Our consulting services include:
Accountability for donor funds

Design of new initiatives

Developing legal and governance components for business cases

Tackling legal and governance challenges

Overhauling governance systems

Investment climate reform

Procurement reform

Law reform
Case studies

Rights and Resources Initiative (RRI) – Land Tenure Facility
MDY Legal supported RRI, a global coalition supporting forest and land policy reform in Africa, Asia, and Latin America, to identify a suitable location and structure for a new Land Tenure Facility. We reviewed the characteristics of five different potential locations for ease of doing business, legal, regulatory and tax issues and made recommendations on the most suitable one to meet the objectives for the Facility.

The Vaccine Alliance – Restructuring
We provided a multidisciplinary team with specialist skills in health financing and legal and governance issues to support The Vaccine Alliance, a global public private health partnership, in making changes to their legal and governance structure to simplify programme approval decision making.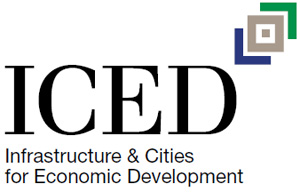 Infrastructure & Cities for Economic Development (ICED)
2015 – 2018 ICED is a DFID funded facility which supports DFID and its development partners to improve the enabling environment for sustainable, inclusive growth-enhancing infrastructure service delivery and harness the benefits of cities for sustainable economic growth and poverty reduction. MDY Legal is part of the ICED consortium, which is led by PwC and includes Adam Smith International, Arup, Engineers Against Poverty, International Institute for Environment and Development and Social Development Direct.
Contact
Legal services
Governance services