Examples of our work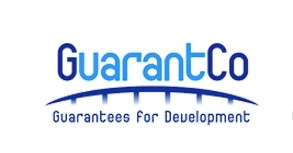 GuarantCo encourages infrastructure development in low income countries through the provision of credit guarantees that enable infrastructure projects to raise debt finance. GuarantCo has 41 projects in 17 countries, enabled $4,665.5 million of investments, provided 38m people with improved access to infrastructure, and created 212,263 jobs created since 2006.  MDY advised on the establishment of GuarantCo and  since its establishment provided regular governance and legal advisory support to GuarantCo on a wide range of company commercial law issues,  and recently advised on the tendering of GuarantCo's outsourced management arrangements.
---
MDY advised on the establishment of Emerging Africa, and has subsequently provided legal advice to the Board of Emerging Africa on legal issues relating to the activities of the company, and provided legal and governance advice on operational matters, compliance, risk management and other operational matters for more than 15 years.  . These have included  development capital funding, operational matters, fund raising, MDY recently advised Emerging Africa on the public tendering of its outsourced management arrangements.
---
MDY supported the establishment of Renewable Energy Performance Platform (REPP) .  REPP has developed a portfolio of  16 renewable energy projects in Sub-Saharan Africa based on reducing the cost of finance and improving access to capital. These projects have provided  3.5m people with first-time or improved energy access
---

MDY advised on the establishment of Global Parametrics a for-profit, social venture seeking to catalyse the development of markets for Financial Disaster Risk Management (FDRM) solutions in low and middle-income countries to benefit poor and vulnerable populations on all aspects of the legal structure, governance and operations as part of a multidisciplinary team.
---
Legal services
Governance services